Mondays suck. Especially when you wake up and realize someone forgot to set the coffee pot the night before. Grrrr. lol.
So let me start your day off better than mine.
There's some major giveaway action going on right now. Some blogs are running Hunky Hero Giveaways and to my delight, they've chosen some of my delicious men.
First up is Niina's Reading and Reviewing Blog. Shes' giving away ALL THREE of my Alien Abduction books. Yeah, you read that right.
And I know you want them… lol Click Here to find out more.
Already got my alien trio, then how about the next hunky giveaway hosted by Danielle at Romance Book Junkies. She's offering C791 AND, (drum roll please), the not yet released F814. Wicked right?
Click Here to sign up for your chance at this awesome prize.
But my sexy, awesome, delicious heroes aren't the only ones up for grab. Have a peek at Riverina Romantics Blog for a full list of blogs participating in the hop and the chance to win more hot babes.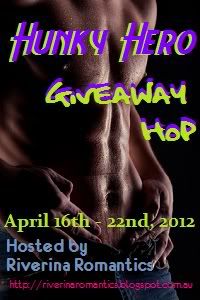 What's next you ask, not too sure lol, but I'll keep you posted. I'd like to quickly mention that if you're a book blog and would like me to join one of your hops or giveaways let me know and I'd be happy to donate.
Oh, before I forget, there is one whopper of a contest being whipped up for July – Cock & Loaded, Shootn' Stars, & Blasting Giveaway Hop – organized by Queen Tutt's World of Escapism &
Close Encounters of the Night Kind. The list of participating authors and prizes is nuts! So mark the calendar for this exciting event or keep an eye on my Facebook page or blog for more info as it approaches.
Okay, now that I've hopefully managed to brighten your Monday morning, I am off to write about decadent characters doing nasty. yet hot things. I love my job! 🙂