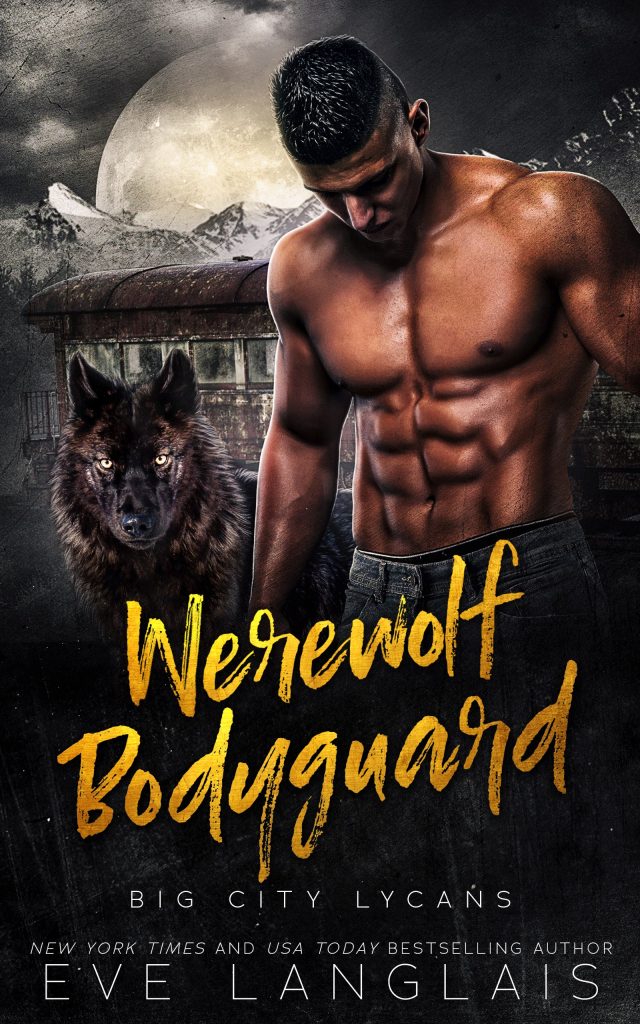 On a mission to protect, he forgets to guard his heart.
Erryn's looking for answers when it comes to the Lycan condition. Unfortunately, she's saddled with a male who takes his job as protector too seriously. Letting him get close isn't an option. If anyone were to find out her secret, there wouldn't be enough left of her to bury.
Quinn's been working in secret for the Lykosium Werewolf Council for a while, but his latest mission for them is his riskiest.
Doctor Silver is tough as nails and mysterious, also sexy. But she's not his mate. Her scent is all wrong. Or so he thinks until they end up on the run in Europe. Escaping death brings them closer together, but their future is uncertain because what they discover in a small town in Romania paints a deadly target.
Surviving, though, isn't their only task. Can these two loners find a way to join their lonely hearts?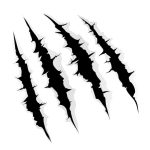 Published:
2023-07-11
Cover Artists:
Genres:
Excerpt:
Prologue
The cramped, dank cell they were kept in had no windows. No light. A good thing since they didn't have to see the moldy garbage given to them. Bits that crunched between the teeth, too sharp to swallow. Fuzz that didn't belong on whatever squishy lump they were fed.
A good thing survival didn't care about a best-before date. Quinn and his four friends—down from the seven captured, three having died of their injuries—lived day to day, not that they could mark the passing of time in this dark place.
After six such meals, the door opened—rather than the slot through which they tossed in the food—and Horace got dragged out by their masked captors. The enemy, according to the government and the military to which Quinn and his platoon belonged.
Horace didn't return. Neither did Jorge. Or Gunner. Or Brock. Until only Quinn remained.
READ MORE
When it was Quinn's turn, he fought, or tried to, lashing out at the men gripping his arms. Already weak from his imprisonment, his attempt to fight accomplished nothing, and so they dragged him into a stone chamber, one with a single window set high in the wall and covered in bars.
There was no furniture in the room, nothing but a dirty stone floor, stained in spots. Some of it was still damp, the blood spilled still fresh. He'd long lost his sense of smell given his lack of bathing, and yet his nose wrinkled at a strong musky odor that he realized emanated from a corner with a pile of rags—
Wait, that was a man. The figure lifted a head, the crown of it topped in a wild, tangled mane of hair that blended into the beard that covered most of the face. From that mess, piercing green eyes perused him.
One of his captors went to stand near the man and yelled something Quinn couldn't understand. The wild-haired guy kept staring at Quinn rather than pay attention. He earned a blow that rocked him and caused a metallic jingle. Only then did Quinn notice the chain that went from an embedded bolt in the wall to the collar around the prisoner's neck.
Was this another soldier? Hard to tell. But Quinn tried. "Who are you? What's going to happen?"
The queries earned him a cuff that caused him to bite his tongue. Coppery blood filled his mouth. To his disgust, his hungry body welcomed something other than the crap he'd been eating to survive.
More yelling ensued, along with another kick that led to the ramshackle figure rising and shambling toward Quinn. It took a moment for him to realize he could hear a whisper. "Don't be afraid."
Afraid of what?
A sudden grip of both of his arms by his masked guards held him in place as the guy neared. A third fellow, the one who'd done the kicking, reached Quinn first and grabbed at his tattered sleeve, ripping it, and exposing his flesh.
What was happening?
The scarecrow stopped in front of him and muttered, "Don't fight it. This won't hurt for long."
The man had no weapon. Stick thin, he likely had little strength, and yet fear iced Quinn's veins. He uttered a startled yell as the scarecrow bent and bit his forearm!
"Fuck off." Quinn roared and struggled anew as those teeth clamped down and didn't let go. Skin broke. Blood flowed. Pain proved quick and surprisingly intense.
It took a cuff before the scarecrow released his flesh, leaving behind a perfect crescent bite that bled copiously and burned something fierce.
The scarecrow stared at him with those vivid green eyes, the apology in their depths at odds with the blood staining his beard and lips.
"What have you done to me?" Quinn exclaimed. While not one given to flights of fancy, he couldn't help but recall the last zombie movie he'd seen.
As the scarecrow shuffled back to this corner, chains clinking, he mumbled, "You'll either live or die."
A cryptic reply for Quinn to mull over later as he got dragged away and tossed into a new cell, one with a window too high to be of any use. Even if he could climb, the bars in it were too closely situated for him to squeeze through. But he did appreciate the light. It allowed him to see the damage done to his arm.
A bite mark. And a vicious one at that. Already the edges of it turned red and angry. It throbbed something fierce, but more worrisome was the feverish heat building in his body.
Holy fuck, I've been infected with something. With what? Most plagues were airborne or passed via fluids. A chomp that broke skin certainly fell into the latter.
Would he die quickly? Painfully? Would he survive? The scarecrow had said he'd either live or die. Given the situation, he had yet to decide which he preferred. Not entirely true. Given his young age, barely legal to drink, he would choose life. But what at what price would he earn it?
As the fever took hold, sweat oozed from his pores, wicking out what little moisture remained in his body. The thirst hit him next, his mouth so dry and parched, but the worst? The hunger. Such hunger that when he finally came to his senses, he crawled to the plate of disgusting food left for him, squirming with maggots and green mold, and stuffed it into his mouth.
He gagged and spat it out. Could have cried with frustration but yelled instead, hoarsely and not for long, as he passed out and endured the craziest dream, one where he had four legs and ran under a full moon.
When next he woke, he heard moaning and pressed his ear to the slot in his door for a listen.
"Fucking assholes. I'm gonna string you by your balls," a familiar voice yelled.
"Brock?" he said more in surprise than anything else. He'd thought his friend dead.
"Quinn, that you?"
"Yeah."
"Those assholes forced some dickwad to bite me!" Brock exclaimed.
"Me too." Then Quinn added, "Why?"
"I'm thinking it's the plague. They're infecting us on purpose."
"Why not just kill us?"
"Because I'll bet once they know we're carriers they release us to spread it!"
It sounded all too plausible, and Quinn knew it had long been a fear of the military. "If it was dangerous, shouldn't we be dead?" The rational voice joining the conversation took Quinn by surprise.
"Gunner? They got you too?" he queried.
"Not for long. I am getting out of here," Gunner said.
A goal Quinn approved of, even as it seemed impossible. There was no lock to pick on this side of the door. Thus far, his captors always came into the cell a pair or more at a time, making it an unfair fight.
"Did you recognize the guy they had bite us?" Quinn asked instead.
"No, but he's definitely not local," Gunner replied.
"Why they got him chained?" was Brock's query. "Didn't seem all that dangerous to me."
No, but at the same time, Quinn knew that even the most unlikely seeming could have super strength if adrenalized. Just ask any nurse who'd dealt with an emaciated drug user how strong they could be.
"Did you guys get the fever and shakes?" Quinn wondered aloud.
"Yeah," Gunner stated. "Weird dreams too."
"I think we all did." Brock's stark statement.
"What about Horace and Jorge? They in here too?" They'd been talking unimpeded through their slots, just the three of them.
"I don't know," Brock stated. "Although I did hear someone screaming the first day they put me in here."
Live or die. Those words echoed in his head. Were he, Gunner, and Brock the only ones left?
Outside his window, day waned and turned to night, the clouds blocking the stars and moon, making his cell gloomy. He dozed off, only to awake suddenly. Upon opening his eyes, he noticed he lay in a patch of moonlight.
Its light prickled the skin uncomfortably. He grimaced as he tried to shift out of its path. Only the tingle intensified and turned into a burning. His limbs throbbed and began to swell, but he didn't grunt until he heard the first crack.
As if he'd broken a bone.
Then another.
Sharp pain hit him, and he clutched his midsection with arms that didn't want to fold right.
What was happening?
He moaned as he writhed on the floor, his body contorting in agony, his gasps and grunts turning to huffs and…yips?
He went to push himself to his feet, only to realize he couldn't stand. Not on two legs at any rate since he appeared to have four. And paws.
What the fuck?
He went to yell, but it emerged as a bark.
A bark with a reply.
Yip. Snarl. Bark. Howl.
"Awoo!" He ululated his confusion.
The bite made sense now. They had been trying to infect him.
And succeeded.
I'm a fucking werewolf.
It might have been the most demoralizing moment, only the door to his cell suddenly clicked.
He eyed it and waited. It opened to show the scarecrow outside. A scarecrow standing tall, his eyes feverish bright, his beard covered in blood. Fresh blood.
The scarecrow whispered, "Time to run free, brothers." The man shambled off, and Quinn followed into the narrow corridor to see two other wolves peeking from their cells. Somehow, he could identify Brock from Gunner.
He uttered a sharp bark, and the scarecrow glanced over his shoulder. "I know you have questions. We don't have time. They'll soon realize I've escaped. Run the moment you get outside. Run and don't look back. And if you make it back to civilization, find a pack. They can explain everything."
The voice, rusty as if from disuse, spoke and made little sense other than the running part. Quinn wanted with every fiber of his being to race in the moonlight.
The scarecrow led the wolves to a door with a handle they wouldn't have been able to turn with paws. It opened to reveal two men with guns.
They yelled and fired. The scarecrow jerked as a bullet hit him in the chest, which led to him roaring and exploding into a massive werewolf. A frenzy of screams and gunfire ensued, but two soldiers were no match for the wolves. Quinn couldn't restrain his blood lust. His need to kill.
By the time the soldiers stopped moving, Quinn and the others all had red muzzles. But they should have kept one alive, given the door that now foiled their exit plan. Paws and handles didn't mix. Their escape might have ended there if someone hadn't opened it to check on their comrades.
Brock was the one to pounce while Quinn used his body to hold open the door that they might pass through. They found themselves outside in the compound of the rebel forces that had captured them. The full moon illuminated everything, including the trucks parked for the night. The back of one held dead bodies wrapped in dirty linen, already rotting. He'd found Jorge and Horace. Killed by the bite.
No. Killed by their captors who did this to them.
Despite not being able to speak in words, he and the others appeared to be of one mind. Their sense of smell partially guided them, but instinct also played a part as their desire for vengeance led them to the enemies that kept them prisoner.
They showed no mercy. The hunger wouldn't allow it. While the meat tempted, they didn't linger once the killing was done. They ran as instructed, only to slow to match the limping scarecrow's pace. Even as a wolf he appeared gaunt and ill fed.
They made it to the foothills where they could disappear should any of their captors choose to chase them. They kept moving until Scarecrow collapsed. Quinn and the others could have left him behind, but instead they lay down around the man who'd released them from their prison. The one with answers to their questions.
And Quinn had so many.
Despite not meaning to, Quinn slept and didn't wake until the dawn, naked but in his own body again. All of them were, even Scarecrow, who breathed shallowly.
It was Brock who found a stream with water. They carried Scarecrow to it and did their best to drip some between his parched lips.
The man had a fever, most likely due to the seven bullet wounds riddling his flesh. They didn't bleed, but their angry edges and leaking pus didn't bode well.
Scarecrow regained consciousness enough to say, "I'm dying. Leave me. Go home."
"Easier said than done," grumbled Brock.
"What did you do to us?"  asked Gunner.
Scarecrow turned his head to offer a sad smile. "Made you special. You're all Lycan now."
"You mean werewolves." A bitter retort by Quinn.
"Yes."
"How do we get rid of it?" Gunner really didn't sound happy.
"You can't." Scarecrow coughed, and blood frothed his lips. "You are Lycan for life. Find a pack. Most major cities have one. They can explain."
"Explain what?" Quinn asked.
"Everything. But most important, sire no babies. Tell no one. Bewa—" The word hissed into silence as Scarecrow passed out. He didn't wake, and his breathing grew shallower.
"Fuck me, what should we do?" Gunner muttered.
"Leave," an agitated and pacing Brock declared.
"To go where?" Quinn retorted.
"Somewhere with fucking pants for starters." Brock glared down at his swinging dick as if blaming it for their lack of clothes.
"We can't leave. He's still alive." Gunner pointed to Scarecrow, almost a corpse, his breathing so shallow it barely moved his chest.
"Not for long. And we'll join him if we don't find food and shelter," Quinn pointed out.
In the end, they left, having placed Scarecrow in the vee of some rocks, his body limp and so feverish it was a wonder he didn't combust.
The next few days were a blur, staggering with no real clear direction, parched and starving. Naked, their skin burned by the sun. Yet, somehow, they survived and, in a stroke of luck, ran into a military patrol who was shocked to find them alive.
They'd already discussed beforehand that they should keep their werewolf thing secret, Scarecrow's warning not needed since they knew what would happen if it was discovered. Brock said it best, "We'll be guinea wolves in a cage getting poked the rest of our lives." Because the Lycan thing wasn't a fluke or a one-time thing. When exposed to the full moon, they changed. Meaning they did their best to stay hidden out of sight on those nights.
It wasn't hard for them to get a doctor to declare them suffering from PTSD after their ordeal. They got shipped back Stateside, and Gunner immediately took off. Brock stuck with Quinn a while before going his own way.
Only Quinn sought to do what Scarecrow said. He went back to Canada, found a pack, and learned what it meant to be a Lycan.
Chapter One
Many years later…
We have a job for you. The message arrived via a secured channel that only Quinn could access. The missive continued. You are to accompany Dr. Silver and guard her from harm. It didn't say from who. Tell no one where you're going, or why. Not even your alpha.
Meaning this mission was a secret one. The Cabal, those governing werewolf affairs, did enjoy their cloak-and-dagger games. A good thing his pack alpha proved understanding about Quinn flitting off with little notice. All it took was for him to say, "I got a special job," and Gavin, his friend and leader, gave him the go-ahead to leave.
But, this time, Quinn balked, and for more than one reason. One, he'd already spent too much time in the company of the irritable Dr. Silver. Two, he'd barely been home, and his plastic plants were looking dusty. And three, he didn't want to travel with her. Something about Dr. Erryn Silver drew him, and it was more than her looks. She had striking features: short hair that wisped, the tips frosted, her eyes more golden yellow than brown, and a trim, athletic figure. The scars he'd seen on her arms from a werewolf attack in her early twenties didn't bother him, although he did wonder how far they extended. Not that he'd asked and this despite his curiosity that she'd not only recovered from a werewolf attack while at university but then somehow got roped in by the Cabal to work for them.
It baffled Quinn on a few levels, the first being how anyone severely scarred and most likely traumatized by the Lycan would want to work for them. After all, it wasn't as if she could be turned. Only men could be bitten and become werewolves.
Secondly, why did the Cabal make an exception for her? Usually those who found out Lycans existed were handled in one of two ways. The Cabal either ensured the person making the claim come off as unhinged, making it appear they were using drugs and hallucinating—easy today with all the stuff available. For those who persisted and tried to expose the Lycan secret? They simply disappeared—aka died.
Silver hadn't been killed or ridiculed. Instead, the Cabal chose to hire her and let her dig into the Lycan secrets they'd been keeping for centuries. Why? And what of Silver's motive? What did she hope to accomplish? It wasn't as if she could publish her findings.
Not his business. His only concern should be the mission. A hard thing to remember when forced to be around the sexy woman. Thank fuck her scent repulsed. He couldn't have said why exactly, but she didn't smell right. It didn't help she doused herself in a strong perfume each day. She lacked any kind of taste, given the odors she chose clashed. For example, her most recent mix of coconut, cinnamon, and lavender.
Did the doctor not have a sense of smell? She certainly lacked a pleasant attitude. At least around him. It appeared they reciprocated their dislike of each other. She had nothing but disdain and scowls for Quinn. Acted as if he were beneath her. Hoity-toity human. This trip they'd be embarking upon together should be fun.
Quinn waited outside the house where recently married—and new parents—Honey and Ulric currently resided. A house across the street from her parents so they could help the young couple out. That they even had a child was a miracle, given Ulric was Lycan. Usually such a pregnancy would have killed the mother, but with Dr. Silver's aide, both mother and child survived. Daily vitamin shots and a sealed room that ensured not a single sliver of the full moon penetrated had somehow kept Ulric's mate alive.
The question that everyone had? Was the baby a werewolf? A full moon had gone by without any sign of the child going furry. By the end of a second, the doctor felt ready to move on. And lucky Quinn, he'd been ordered to go with her.
He'd already said his goodbyes, which were brief. To Dorian, "Watch my place, would you?" To Ulric, "Enjoy the shitty diapers." And to his alpha, Griffin, "Sorry to leave you in the lurch," to which his boss and friend replied, "When the Cabal calls, you have to answer."
As to the mission, when he'd called Silver to make arrangements for their trip, he'd asked, "What are we looking for?"
"Lycan babies."
"You're fucking joking, right?"
While the doctor appeared convinced others existed, Quinn didn't share that belief. He'd seen what she'd done to keep just one alive. Vitamins my ass. He knew there had to be more in those needles than just some extra nutrients. Others caught in that situation would not have had the same kind of one-on-one attention and medicine. Meaning Quinn thought this was a stupid quest, but one did not say no to the Cabal. Not after they saved his life after his return to Canada from abroad.
Bewildered by his new Lycan side, he'd almost been shot the first time he shifted on a full moon. Hunters in Ontario didn't like wolves near the suburbs. Luckily, he ran into Griffin—the leader of the Ottawa Byward Pack—in the woods. The man had been forced to report Quinn's existence to the Cabal. Once they heard he had military training, well, let's just say they had uses for a man of his skills.
Skills that now involved babysitting a stubborn doctor.
Silver emerged from the house with only a single suitcase, which surprised. Most woman traveled with enough changes of clothing to last them through every kind of weather condition. She had a laptop bag slung over her shoulder, no purse.
She didn't smile upon seeing him leaning against the SUV that would take them to the airport. So he offered her the biggest, shit-eating grin and a drawled, "What's up, Doc?"
The glare was totally worth it.
Ulric stood in a second-floor window with the baby in the crook of his arm. He waved. They'd already said their goodbyes. Most likely Honey was napping. She'd also hugged him earlier and thanked him for all he'd done. Whatever. Ulric was pack. Which made him a brother. Which made her and the baby Quinn's family too.
The trunk to the SUV remained open as Silver loaded her own stuff. He'd learned early on to not offer her aide. She had an independent streak.
The passenger door slammed shut as she joined him. The close confines of the SUV meant he had to breathe in her obnoxious scent. The cool weather meant he couldn't crack his window to minimize it. Nor could he put on an N95 from the leftover stash in his glove box from when they had the Covid regulations mandating their use. At least she didn't talk. She pulled out her laptop and worked.
She worked in the airport once they passed security. She worked on the private jet the Cabal arranged, the plush seats giving him enough room to stretch a bit and catch a nap. They landed outside London at a smaller airport than Heathrow. They were supposed to simply refuel and take off again, only the captain emerged from the cockpit, sweating and pale.
"Sorry, folks. Not feeling too hot. Gonna have to bail, but I placed a call, and someone is on their way to replace me."
Given that would be a few hours, Quinn and Silver disembarked and entered the dinky terminal in search of a hot meal. He'd not eaten anything other than peanuts since they'd taken off. They didn't have an attendant for their trip, as they'd chosen to go ahead and fend for themselves.
They overpaid for some bland meal before returning to their jet as twilight fell. It had been refueled and awaited its new pilot, who'd supposedly arrived but was going through security.
As they boarded, his nose twitched. Something didn't smell right.
"What's wrong?" Silver actually spoke to him.
"Someone's been on the plane."
She glanced around. "Most likely the customs officials looking for contraband."
Her excuse made sense. Still…
He eyed the back of the plane and the hatch in the floor to the tight storage space. He rose and headed for it just as footsteps hit the stairs onto the jet. A glance over his shoulder showed a man boarding, wearing a uniform and a cap. Their new pilot had arrived.
"Evening," said the man with the deep voice. "Captain Jameson." He held out his hand and provided a firm shake. His scent entirely normal, if human.
Silver went straight to business. "How soon can we depart?"
"Right away. I've already gotten clearance for a runway if we can get this baby going in the next few minutes. So unless we're waiting for someone else?" The captain glanced past them, probably looking for an attendant.
"It's just us."
"Then let's be on our way." The captain pulled the door shut and headed into the cockpit. He didn't lock the door Quinn noticed, a trusting guy.
The engines of the plane soon hummed, and Silver seated herself, but he glanced at the hatch in the floor providing access to their luggage. Maybe just a quick peek. He rose from his seat.
"What are you doing?" Silver asked.
"Checking something." It took only a few strides to reach the rear. He crouched and lifted the hatch for a look, the loud rumble of the motors masking Silver's steps as she neared and stood over him.
"What's wrong?"
"Possibly nothing." He leaned down to look in the hole, saw their bags, the same ones he'd loaded hours before. But the scent among them? Definitely new. Could be airport customs officials.
The plane jolted as it began moving, heading for a runway. They'd be taking off in a minute.
The nagging in his gut persisted. He reached into the cargo hold and pulled out his duffel bag. The weight of it felt right, the zipper still locked shut. He couldn't stop customs officers from opening it, but it would deter casual thieves. He pulled out Silver's suitcase next and paused.
"You found something." Stated not asked.
"Your luggage is heavier." Which seemed odd given it too remained locked. "And someone touched it." He could smell the leather of gloves on it and something else.
"Are you sure?"
"Yeah." What did it mean? Had someone planted contraband in her luggage?
Silver pursed her lips. "I don't like it."
For once they agreed. "Whatever it is, I can pull it out before we land."
"But it will still be on board." The plane was moving steadily. Soon they'd be on their runway, picking up speed.
"Maybe we can flush it when we're in the air?" he suggested.
"I have a better idea. Let's go," she commanded, moving from him to snare her laptop and slide it back in her bag.
"What?"
"We're getting off this flight."
"Seriously?"
"What's your gut say?"
He didn't hesitate. "There's something wrong."
"I agree. So open that door."
"We're about to take off."
"Then stop arguing." She slipped on her jacket and zipped it. He slung his duffel onto his shoulder, but when he would have grabbed her suitcase, she shook her head. "Leave it."
"If you say so." She was in charge on this trip. Not to mention it was her shit they'd be abandoning. He cranked the wheel to the door. It unsealed with a hiss. He eyed the cockpit. The captain would have noticed, and yet he didn't emerge or act.
The plane picked up speed. Soon they'd be stuck.
He shoved open the door and wind tugged at them.
Silver didn't hesitate; she jumped.
Jeezus!
He didn't think but dove after her, legs pedaling in the air, and then jolting as one foot then the other hit the ground hard. He stumbled a few paces, off balance due to his duffel. To his surprise Silver remained on her feet and seemed unharmed, her expression as blank as usual.
The plane they'd just escaped lifted into the air, the door gaping wide. At a few hundred feet, it exploded!
COLLAPSE