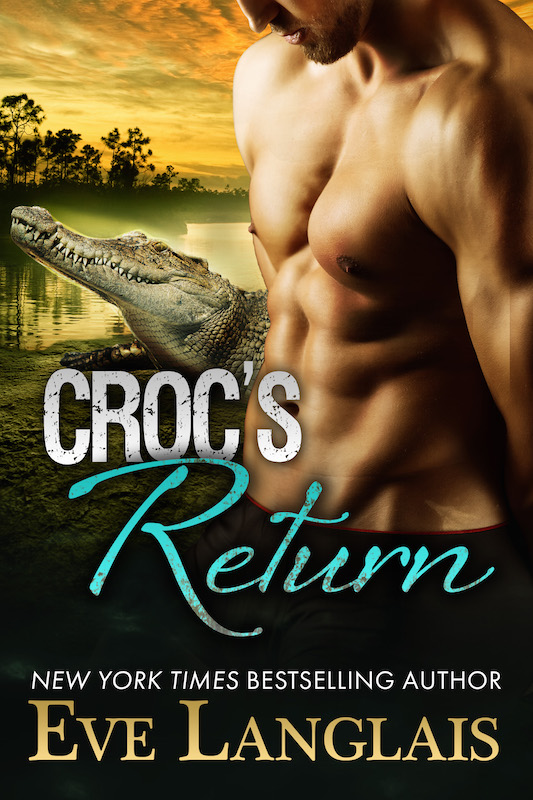 Coming home doesn't always solve things…but it does pave the way for second chances.
Take one deadly bite and, bam, a man's life is changed forever, or so Caleb discovers when a loss of control leads to him joining the military and leaving everything behind.
Time goes by…years spent silent and alone, cut off from those he loves. Until it's time to come back, a scarred veteran, in many ways broken and looking for a meaning to his life. Perhaps it's not too late to right some wrongs. Make amends. Kiss a certain pair of sweet lips one more time.
If only Renny would damned well let him.
It doesn't take Caleb long to realize Renny's just the thing this croc needs to bring him back to life. Yet, what if he loses control again? He doesn't want to take nibbling on her thighs to a whole new level.
Too bad, he can't stay away, especially not when he discovers her secret. Add in a strange creature stalking the townsfolk and there is no way he's leaving her alone.
Years ago it just about killed him to leave, but Caleb's a changed man now. A darker kind of animal, and this retired soldier is ready to kill so he can stay.
Welcome to Bitten Point, where the swamp doesn't just keep its secrets, it sometimes eats them.
Published:
2015-12-03
Genres: