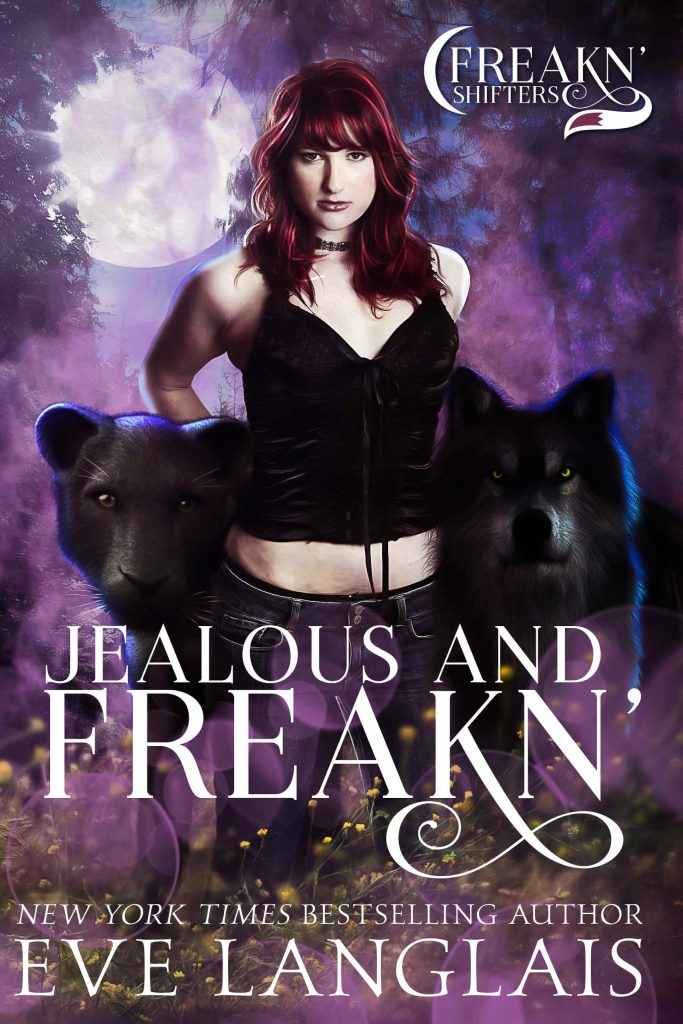 See what happens when a pigheaded man is subjected to a dose of jealousy--and a kick in the ass.
Francine's loved Mitchell, a wolf like herself, since she first set eyes on him back when they were just kids. However, Mitchell's never seen her as more than another annoying sister. Determined to make him realize she's all grown up, she enlists the aide of Alejandro, a gorgeous cat shifter. She never counted on wanting them both.
Alejandro knows Francine is special from the first moment he meets the fiery plump wolf, which is why he suggests she use him to make Mitchell jealous. A great plan, especially if it means he gets to kiss those luscious lips. One taste, though, and he's addicted, but how does he make her see past the man she loves to realize she's also meant to be his mate?
For a long time now, Mitchell's been avoiding Francine, his bratty sister's friend. However, the little girl he remembers is all grown up, and when he sees her in the arms of another, a need to claim her overrides all his common sense. But, he's waited too long and fate has decided that he's going to have to share. Can he bend enough to accept Francine with her other man, or will his freakn' jealousy send him running?
Published:
November 16, 2011
Genres: