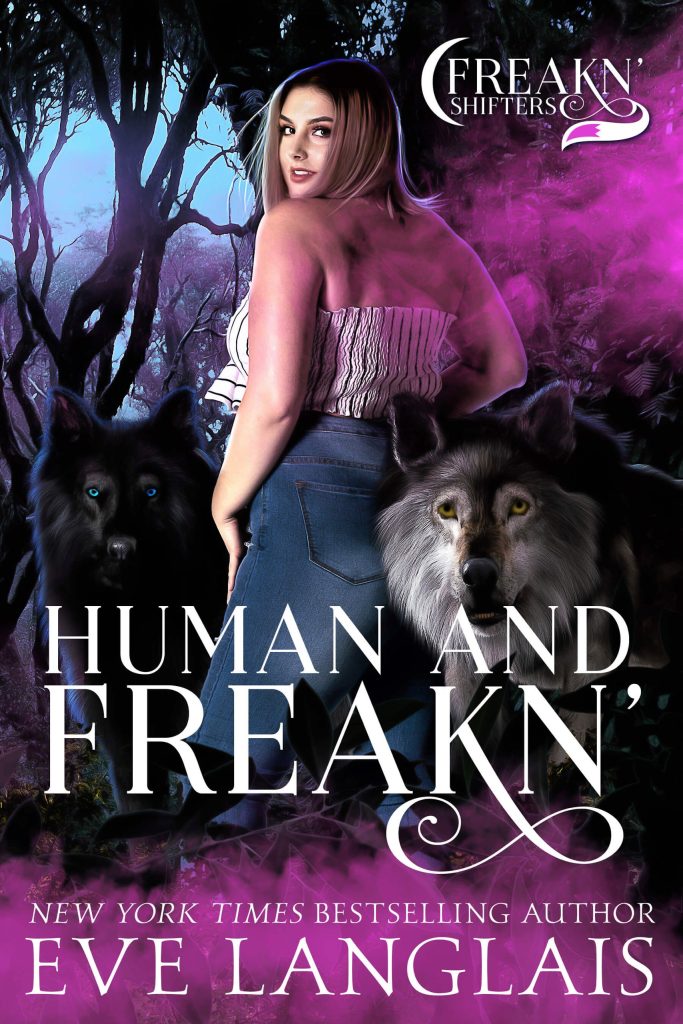 Forget the dangers of the jungle. In peril is Ruth's heart when two hunky shifters become determined to claim her despite her humanity.
Trekking through the jungle isn't Ruth's idea of a good time, even if her companions are hotter than hell. With her sister missing, though, she'll do anything to find her – slog through swamps, squish giant centipedes, and fight her attraction to not one but two males intent on seduction. But when she discovers there's more to the hunks accompanying her than meets the eye, will she accept their alter wolf egos, or completely freak?
Fate sure has a wicked sense of humor, trying to make Kendrick think the chubby human he meets in the jungle is his mate. Joke's on him, though, because despite his preferences and attempts to stay away, he can't help but fall for the tall and curvy Ruth. Harder to swallow, his buddy is falling for her too.
Joel knows firsthand how fickle human emotions are, but when he meets Ruth, all his best intentions get swallowed by the jungle as she worms her way into his heart – and makes him want to trust.
When Ruth's human morals get in the way of two wolves and their need to claim what's theirs, they'll have to team up and show her two are so much more pleasurable than one.
Published:
2012-11-12
Genres: