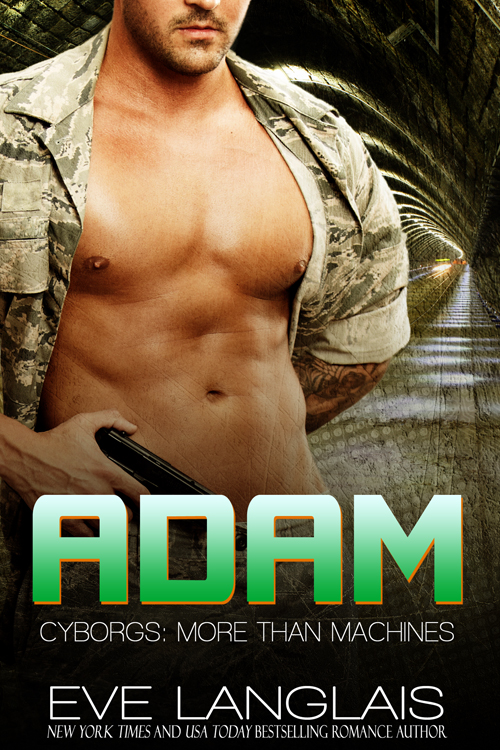 On Earth, when a rebel cyborg leader is drawn into a search for answers, he doesn't expect things to blow up. And he's not just talking about his house. Somehow his heart explodes, too, with the last thing he ever expected—love.
Adam survived the great cyborg purge because the military made a mistake, a mistake they lived to regret. They crossed the line when they decided to take away his free will and turn him into a machine. They erroneously thought him a slave they could command.
However, their biggest screw up of all was when they didn't terminate him at the first sign cyborgs were regaining sentience.
As the rebel cyborg leader on Earth, Adam is doing everything he can to rescue others of his kind. Part of his current, undercover mission involves infiltrating a top secret military facility where he comes in contact with a human scientist. A sexy scientist whom he's ordered to protect.
What should have been an easy job turns into a fight for his life because it's not just bullets and hit squads he's got to worry about, but his heart.
How can one fragile female mean so much? It's almost too much for a rational-minded cyborg to understand. When the choice is given, escape or let her die, he lets his heart decide, and that's when things begin to explode—literally.
Published:
2015-03-17
Genres: