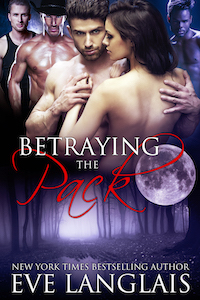 Escaping a kidnapping duo, Bailey runs into a naked man in the middle of the woods. And he's not alone.
Rescued by a quad of hunks, then kept against her will, she doesn't know what to think or do—other than scream that is—when she discovers they are werewolves. Even more frightening, they want her as their mate despite her human status.
But there's more to Bailey than meets the eye, and she comes to the attention of an evil force that wants to use her. Can Bailey keep herself from his clutches, or will he somehow force her to betray the pack?
And just how does a girl raised with human morals come around to accepting pack law which states females can choose up to four mates, and more shocking, take them to her bed, all at once?
Published:
April 2, 2016
Genres: