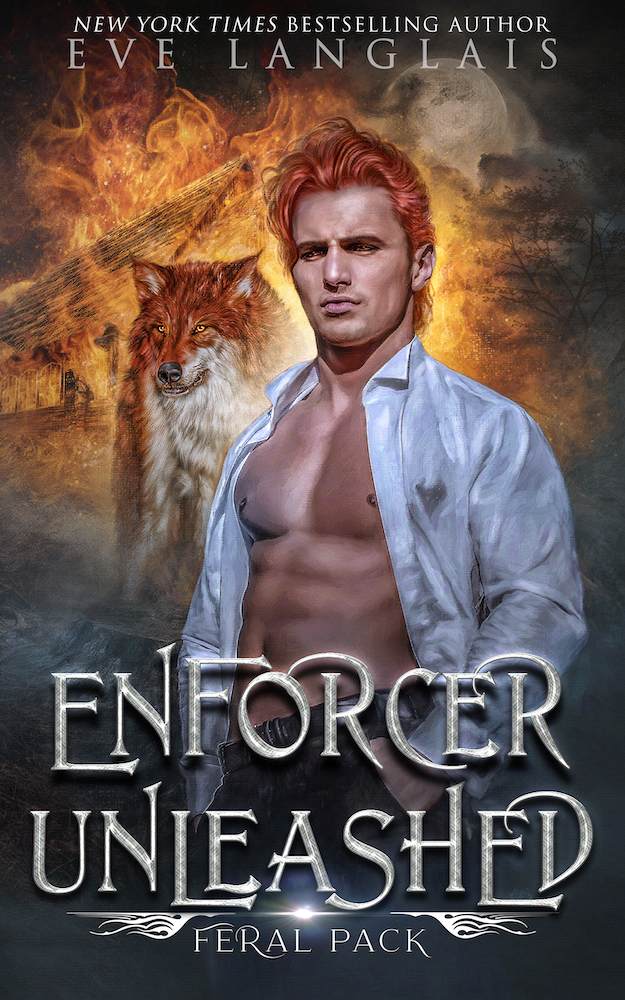 This enforcer keeps a tight rein on his emotions, until love unleashes him.
As an enforcer for the Lykosium, it's Kit's job to ensure the Were secret is safe, which is how he meets Penelope "Poppy" Smith. She's a woman with secrets who flinches at shadows, and he doesn't like that one bit—especially since she is his mate.
Not that he's about to join himself to anyone. Mistakes don't deserve someone special like her.
Poppy isn't keen on helping Kit identify the man in her past who captured and abused her. She's still reliving that torture in her nightmares, but how can she move forward unless she faces her past?
She agrees to help, partially because she knows Kit's her mate, even if he refuses to accept it. It's been a while since she's had to deploy her womanly wiles. If they fail, she can always resort to home cooking to change a stubborn fox's mind.
Accepting two broken people can have love isn't the only battle they'll face. When the past returns to threaten, they'll have to trust each other if they're going to survive.
Published:
September 13, 2022
Genres: